The After Life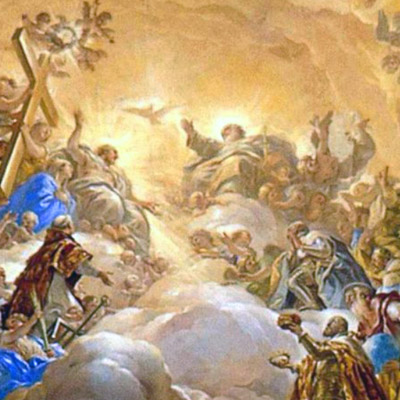 By far the greatest benefit of being a born again Christian is eternal life with God in Heaven [Philippians 3:20-21]. Part of that benefit is that we know we wont go to Hell [Romans 6:23].
The Now Live
Following Jesus, being a Christian is also about the here and now. God wants us to have a life, here on Earth, that is full of good things. Jesus said that He came so that we can have abundant life [John 10:10].
Sign-on Bonuses
God's love for us is so great that has given us lots of sign-on bonuses, These benefits are available to us, we just need to know what they are and believe for them.
Psalm 103 list many of the benefits of following Jesus. They include:
God forgives all our sins
God heals all our diseases
God redeems our life from destruction
God covers us with lovingkindness and tender mercies
God satisfies us with healthy, life sustaining food
No Easy Road
While life as a Christian is one where many benefits are available to us, there is no need to kid ourselves. We are in a fallen world. This is a dark and cursed place. On the road that we travel down when following Jesus is one of blessings, protection & security, it is no easy road. Jesus said we will face persecution but that we should rejoice and be happy [Luke 6:22-23].